There has never been a year in which I achieved the goals that I set as my New Year's Resolutions. Every year I have failed. I make goals, but I don't give myself ways to achieve the goals. So this year I decided to make my goals more easily achievable, by creating mini-goals for each goal.
My first goal is to get back into reading. When I was in Elementary school I would always ask my mom to take me to the public library, and when I got into middle school I went to the library that we had at school all the time. As a kid I loved reading, but when I started having to do required reading in high school, I began to resent it. This year I hope to get back to the hobby that I loved so much. These are the reading goals that I have set for myself this year:
read something everyday (no specific amount) 

read 50 books (almost one book a week)

read 25% of the unread books on my shelf (about 45 books)

read one Shakespeare play a month + Shakespeare's Sonnets (throughout the year)

January: Hamlet 
February: Romeo and Juliet 
March: As You Like It
April: The Merchant of Venice
May: King Lear
June: A Midsummer Nights Dream + Macbeth
July: Antony and Cleopatra
August: The Tempest
September: The Taming of the Shrew
October: Julius Caesar
November: Richard III
December: Twelfth Night 
continue reread of the Harry Potter Series + watch the movie adaptations

Books 2-7 of the original Harry Potter Series (I've reread the first one already)

Harry Potter and the Cursed Child (screenplay)
Fantastic Beasts and Where to Find Them (screenplay)
Tales from Beetle the Bard 
Quidditch Through the Ages
Fantastic Beasts and Where to Find Them (textbook)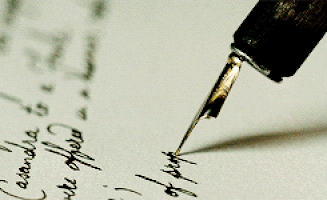 Stephen King said, "If you want to be a writer, you must do two things above all others: read a lot and write a lot," and this year I plan to do just that. As I said earlier, I want to get back into reading; however, I also want to start writing. I didn't grow up saying that I wanted to become an author. Instead, I said that I wanted to become a doctor, and when I was told to decide my major in college I decided on nursing because that's what everyone told me that I should do. However, I have come to realize that that isn't what I want, and so I have changed my major to English. As a motivation to write, I have created this website, and it is here that I will share my writings. My goals are simple, they are as follows:
write 2,000 words a week (104,000 words)

write 2 blog posts a week (104 blog posts)
One thing that I told myself I would do last year was to start and finish a journal. As you can probably guess, this didn't happen. I started one and I hated it , so I scrapped it–this happened a few more times before I gave up completely. This year I want to go about journaling differently. I plan to keep two journals (one for planning, and one for more artsy things). However, all of my goals are more geared toward the artsy journal, and they are listed below:
journal once a week

write more in my journal

finish a journal
One thing that many people may find odd is that I prefer watching YouTube videos to reading blog posts (yet here I am writing this one); however, I am terrified of public speaking, so I have continuously pushed back the launch date of my YouTube channel. This year I intend to bite the bullet, and finally begin posting on my channel. There are only two things that I want to achieve for my YouTube goals: 
upload 1 video a week (if I begin at the start of the year-52 videos)

interact more with the people (those that I am subscribed to, as well as those who comment on my videos)
The following goals are a hodge-podge of personal things that I hope to achieve for various reasons, which I will explain after the goal is listed. 
work on improving my mental and physical well-being

go to the gym / do yoga 5 times a week

healthier diet (drink more water, consume less sugar, etc.)

journal (see above)
For the past two years I have been struggling with my mental health, and I want to have control of my mind again. So I am going to employ the three things listed to help with that, which should also help with my physical well-being.
spend less pointless time on social media
The keyword in the above goal is pointless. I spend to much time just browsing twitter, instagram, and pinterest. If I get on social media, then I want it to be for a purpose. 
stay on top of school work
At the beginning of each semester, I start off strong, but towards the end I tend to start sliding off the wagon. I don't fully fall off the wagon, but I want to do better and finish just as strong as I started. 
save money / spend less money
I need to do this so that I can cover the expenses of college, because some of the money that I spend could go towards bettering myself. 
* These goals are tentative and may change as the year goes on; however, this is where my mind is at at the beginning of the year.
** My goals actually did end up changing, so here is my updated goals for 2018.